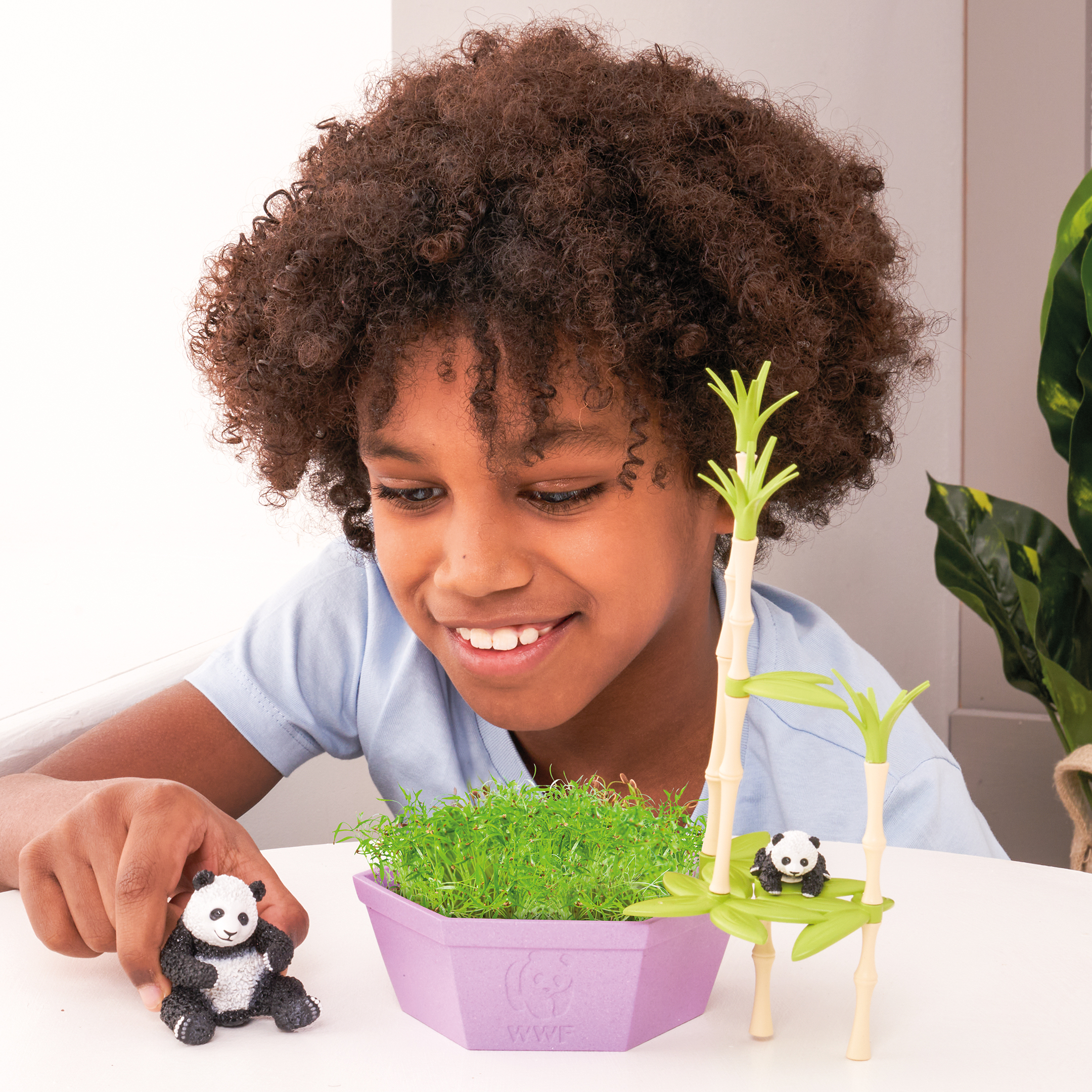 WWF is the world's leading independent conservation organisation. Their mission is to create a world where people and wildlife can thrive together.
PlayMonster identify with WWF's mission of helping find ways to transform the future for the world's wildlife and helping people live more sustainably within the means of our one planet.
We are therefore proud to support the WWF UK charity, as we create products that are made with 100% recycled plastic and contain no genetically modified seeds. This means no toxic pesticides have been used when growing the seeds which can be harmful to our planet.
We also promise that for each product sold, a donation will be made to WWF to help protect endangered species and their habitats.
PlayMonster are proud to introduce Wild Scenes, a collection of Grow and Play toys that educate children on the importance of wildlife preservation in a fun and engaging way!